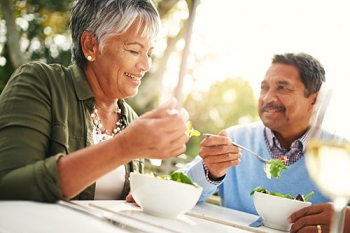 Chances are that if you are considering bariatric surgery you have heard of it referred to as a "tool." The reason why surgery is considered a tool is because nutrition and lifestyle choices still play a big part in determining how successful you will be after surgery. Curious about what the process will look like? Here's an overview:
Preparation before surgery: Before surgery it is important to start gradually making changes to your diet and lifestyle. Small changes are easier to sustain over time. Is your diet high in refined carbohydrates such as breads, cereals, pasta, and rice? This can be a good time to decrease portion sizes of these foods. You will meet with one of our Registered Dietitians to help guide you through the process and to provide you with helpful resources for before and after surgery.
Immediately after surgery: After surgery, there is a diet progression that you follow to ensure that your stomach heals well without interruption. This diet progression eases you back to solid foods. You can expect to be back to a regular textured diet 6-8 weeks after surgery.
Beyond: After surgery your tool is that you have a smaller area that can be filled with food. Because of this, it becomes really important for the food you fill your stomach with to be nutrient rich. Two important food groups that your diet should consist of are lean proteins and fruits and vegetables. Protein foods are important for healing, for energy and for muscle building and maintenance. Lean proteins are proteins lower in fat and include chicken, turkey, fish, low fat dairy, eggs and seafood. Fruits and vegetables are important because they provide your body with essential vitamins and minerals. They also provide fiber, which is important in promoting bowel movement regularity, to maintain gut health, and can also promote lower risk of developing certain cancers. It will also be important to stay hydrated and to take your vitamins after surgery.
Follow up: Following up with a Registered Dietitian after surgery has been shown to increase your chances of long-term success. Our nutrition department has many opportunities to follow up with 1-on-1 sessions or group classes. If you would like to learn more about the nutrition portion of our program please call us at (631) 686-2513.