Adolescent Obesity Epidemic
Obesity affects approximately 14.7 million children in the United States. With very few treatment options available, this obesity epidemic continues to rise.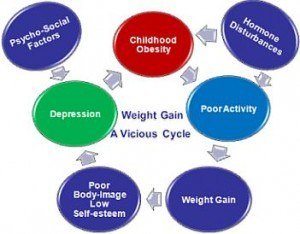 Dr. Ahmad routinely does adolescent bariatric surgery utilizing the Adolescent Bariatric Surgery Program at Saint Charles Hospital with very good results. Young people suffering from morbid obesity are able to change their lives both physically and psychologically with bariatric surgery.
Bariatric surgery is shown to be an effective tool in the treatment of adolscent obesity. More bariatric procedures are being performed annually on adolescent patients throughout the United States. The New England Journal of Medicine released a case study showing that in 2003 there were approximately 800 bariatric procedures performed, in 2009 this number doubled to over 1600 procedures being performed annually.
Dr Ahmad and his team are experienced in surgery for adolescents suffering from morbid obesity.
Choosing the Right Program
When choosing the right program, there are many questions to consider:
What is the skill and experience of the surgeon, in particular the experience of performing these bariatric procedures on adolescent patients.
Is the surgeon affiliated with a Bariatric Center of Excellence, or is the Surgeon identified as a Surgeon of Excellence, from a respected source?
What is the track record and success rate of the surgeon?
Our adolescent program, for bariatric surgery, has been running since 2013 and we have helped several young patients achieve their weight loss goals. Dr. Arif Ahmad and his surgical associates are skilled in the surgical treatment of morbid obesity and annually perform hundreds of bariatric surgical procedures.
Please feel free to call our office to schedule an appointment, and to find out more information about our Adolescent Bariatric program
You can also email: [javascript protected email address]
Register for a Seminar
Other Metabolic & Bariatric Surgery Procedures