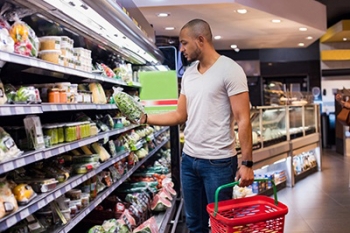 Many of us find that a barrier to reaching or maintaining our health goals can be time. Cooking things from scratch or trying new recipes can be very rewarding; however, many of us do not have the time that would allow this during the week or as part of our lifestyles in general. The term "convenience foods" has for a long time had a negative connotation, as if it suggests that we are cutting corners and are often assumed to be unhealthy processed foods. The world is adapting to our fast-paced lifestyles, and there are products coming out daily that can help with both time constraints and help align our lifestyles with our overall health goals.
Next time you are at the store, consider some of these time-saving nutrient-filled foods:
Rotisserie chicken
Low sodium cold cuts
Prepackaged salad kits
Tuna packets
Pre-cooked shrimp
Single serve Greek yogurt (<15g sugar)
Single serve cottage cheese
Precut fruit and vegetables
Steam-in-bag vegetables
Ready to eat fruits such as apples, berries, bananas, clementines, pears or peaches
Microwavable frozen vegetables
Frozen entrees (protein and vegetable focused and <500mg sodium)
Precooked hard-boiled eggs
Single serve nut-butter packets
String cheese or babybel cheese
Single serve hummus cups
Frozen edamame
Protein shakes or protein bars
Single serve nuts
Gigi Ravenhall is a Registered Dietitian at Long Island Laparoscopic Surgery focusing on pre and post-operative nutritional education and counseling. Gigi most enjoys the aspect of her work where she gets to know people on an individual basis to provide personalized support.