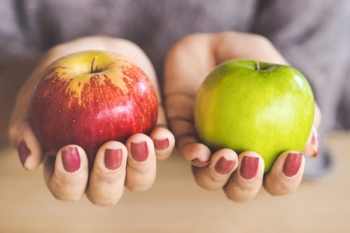 It is normal to be inclined to compare yourself and your weight loss journey to others. However, it is not beneficial to use this comparison to make yourself feel lesser than others. Maintaining a mindset of self-criticism is something that can be detrimental to both your mental and physical health. It is also important to remember that there are many factors that can impact weight loss and that there are many ways to measure post-operative success.
When comparing your weight loss to others, do not forget to account for the many benefits that are not directly linked with the number on the scale. It can be beneficial to also consider non-scale victories. Examples of non-scale victories include being able to play with your kids without getting out of breath, or your blood work coming back better than it has been in years. Think back to your goals before surgery. Was there something that you could never do without being uncomfortable that you can now do with ease? Did you take medication for your weight-related co-morbidities that you no longer take? These effects can change your quality of life dramatically.
Also, keep in mind that everyone is starting from a different place. Some have more weight to lose than others. If we have more weight to lose, we will often lose it more rapidly. Someone with less weight to lose may experience slower weight loss and this is normal. It is also common for men to lose weight at a faster pace than their female counterpart. Our bodies are DIFFERENT. This what makes us unique and special. It also means that we may lose weight at a different pace even if we view ourselves to be at the same starting point as someone else.
Maintaining a positive mindset can be the key to success. When we are patient and kind to ourselves, we are more likely to be able to push through doubts and struggles because we know that it is only temporary. It also helps to embrace the positive changes that we have achieved post-operatively. You are strong. You are great. Do not forget it.
Gigi Ravenhall is a Registered Dietitian at Long Island Laparoscopic Surgery focusing on pre and post-operative nutritional education and counseling. Gigi most enjoys the aspect of her work where she gets to know people on an individual basis to provide personalized support.