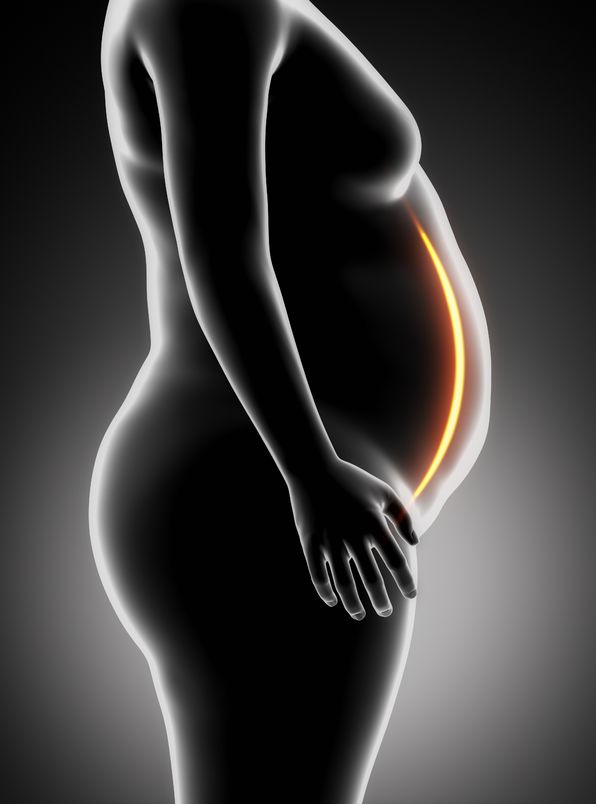 Many people struggle with stubborn weight loss issues, unable to lose the weight they are desperately trying to get rid of. As a result, there comes a time when diet and exercise fail and other measures like gastric bypass or weight loss surgery need to be taken to achieve weight loss. When all the usual approaches have failed to yield positive results, this is often a clear sign that bariatric weight loss surgery may be an effective solution.
Weight loss surgery can have many positive benefits. Here in Long Island, NY, bariatric weight loss surgery has been shown to improve and/or resolve many obesity-related conditions. These conditions include chronic ailments like high blood pressure, type 2 diabetes and more. However, this type of bariatric weight loss surgery has even been known to help improve conditions like heart disease as well as other health issues.
In addition, weight loss surgery surgery can often help reduce the amount of medication that a person has to take. Clearly, bariatric surgery can have many beneficial effects on your health in addition to improving your physical appearance. In fact, there are different types of bariatric weight loss surgery or surgeries designed to remedy various types of health conditions.
Band Over Bypass
A failed gastric bypass or bariatric weight loss surgery Long Island NY can be defined by results that produce less than a 50 percent loss of excess weight. However, it's also measured by the inability to tolerate normal foods as well as an overall diminished quality of life. It can also create additional health problems which sometimes occur in patients. It's commonly displayed in patients who don't lose weight or regain weight after a gastric bypass.
The Band Over Bypass may be a successful bariatric weight loss surgery for patients who fit into this category. This surgery has the chance to be helpful because the outlet of the stomach can be controlled by the tightness of the band. This control restores the restriction that was lost over time. It may also provide the restriction you never had. However, any patient who elects to have bariatric weight loss surgery in Long Island, NY, should make sure that they have an experienced weight loss surgeon perform this bariatric weight loss surgery. A weight loss surgeon is an authoritative figure when it comes to any form of bariatric weight loss surgery. Many patients have had success with this kind of weight loss surgery.
Laparoscopic Gastric Bypass
When a weight loss surgeon performs Laparoscopic Gastric Bypass surgery, they are performing what is considered the gold standard in weight loss surgery. This standard is determined by the American Society for Metabolic and Bariatric Surgery and the National Institutes of Health. The weight loss surgeon will perform this type of bariatric surgery/gastric bypass and it works in two ways:
1. Restricts food intake
2. Decreases the bariatric absorption of food
A weight loss surgeon understands the mechanics of this weight loss surgery. This bariatric surgery limits food intake with a small pouch or sleeve that is close to the same size as the adjustable gastric band. This surgery also reduces the absorption of food in the digestive tract by barring a large part of the stomach, upper intestines, and the duodenum from coming in contact with food. Bariatric surgery is achieved by redirecting food from the pouch to the small intestines.
A weight loss surgeon performs the surgery laparoscopically by using a scope connected to a camera which allows the surgeon to use specialized tools to staple the top portion of the stomach and separate it from the bottom portion of the stomach. This surgery makes a distinction between the top and bottom portions of the stomach and allows them to be separated. This bypass surgery creates malabsorption by reducing the number of calories and nutrients the body absorbs. A weight loss surgeon will choose this bariatric surgery when it appears that the patient will benefit from it. A weight loss surgeon will make this decision after exploring all the possible causes.
Laparoscopic Sleeve Gastrectomy
Your weight loss surgeon will determine the best weight loss surgery for bariatric weight loss based on your health and physical condition. The Laparoscopic Sleeve Gastrectomy surgery does not involve bypassing or removing the intestines at all. Instead, 75 percent of the stomach is removed. This removal creates a long narrow gastric tube or sleeve with the remaining portion of the stomach and takes no more than 1-2 hours to complete.
Although this weight loss surgery significantly reduces the size of the stomach and creates a sleeve, it does not interfere with the absorption of nutrients and calories. Instead, simply reducing the size of your stomach allows you to get full faster and stay full for a longer period of time. This severe reduction in the size of the stomach creates a sleeve that greatly reduces the amount of food that can be consumed. The weight loss surgeon will perform this surgery when they feel the patient would benefit greatly from it. In general, this form of weight loss surgery is usually successful.
Banded Plication
Banded Plication is an investigational weight loss surgery that many bariatric weight loss surgeons are studying. This weight loss surgery is being studied in hopes of significantly improving weight loss surgery with the LAP BAND and the adjustable gastric banding.
This surgical procedure is accomplished by adjusting the gastric banding with gastric plication. Plication is a weight loss surgery where the surgeon partially cuts the tissue and vascular attachments to the outside of the stomach to achieve more aggressive weight loss. The weight loss surgeon then implants the adjustable gastric banding, then the stomach is folded below the band and stitched in place. This bariatric weight loss surgery diminishes the size of the stomach, reducing the amount of food the stomach can hold. There are specific benefits that may result from this bariatric surgery and they include:
Accelerated weight loss
A reduction in adjustments
Reduced risk of prolapse and slippage
Revisional Bariatric Surgery
In some situations, a patient will regain weight after the initial bariatric weight loss surgery Long Island NY or gastric bypass. As a result, a weight loss surgeon will look for causes to determine why a gastric bypass or bariatric weight loss surgery was ineffective. This will help the bariatric weight loss surgeon determine how to effectively approach revisional bariatric surgery or gastric bypass. The weight loss surgeon will look at diet and exercise, check to see if the stomach pouch has been stretched, and check the size of the opening to the small intestine. They will also explore other possible causes for regaining the weight, post-surgery. These possible causes can result in the bariatric weight loss surgeon exploring several courses of action to correct the problem.
A bariatric weight loss surgery Long Island NY will look for causes in order to get direction on how to resolve the issues. These options include:
Sclerotherapy to shrink the opening to the intestines
Adding a lap band
Lengthening the Roux limb
Converting to a duodenal switch
Many people struggle with obesity even after making adjustments to their diet and adding exercise. As a result, bariatric surgery is often the most effective surgery for them to achieve optimal weight loss. A bariatric weight loss surgeon will assess a patient's health and physical condition to determine the best bariatric for the patient. The surgery that the bariatric surgeon chooses is determined based on the perceived ability of a particular bariatric weight loss surgery to be highly beneficial to the patient. The bariatric surgeon will always consider this first. Most patients who struggle with obesity talk to their weight loss surgeon and discuss their options for gastric bypass surgery, as well as other weight loss surgery options, and even bariatric sleeve options. A weight loss surgeon is usually helpful in determining the best bariatric weight loss or gastric bypass surgery for the patient.
In Long Island, NY, there is only one weight loss surgeon that you can trust. Dr. Arif Ahmad is the leading surgeon in Long Island and is recognized as America's top surgeon. His specialization is on minimally invasive surgery—a cutting-edge surgery that is performed with a small incision, thereby causing less pain and minimal scarring. If you are struggling from obesity and want to eliminate all the health issues you are experiencing because if your condition, contact the No. 1 weight loss surgeon in Long Island, NY, today and start living a healthier life!