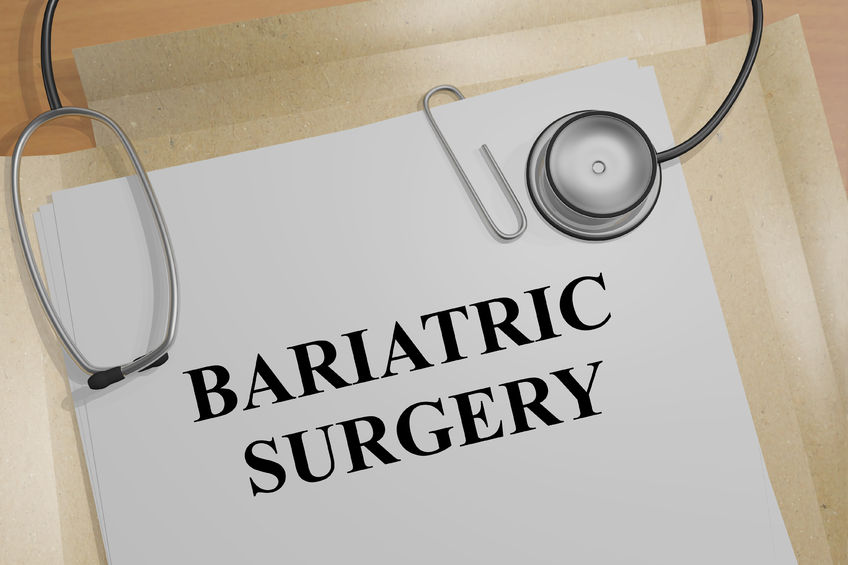 The solution to obesity, for a lot of people, is bariatric surgery. While getting to the point of actually having the surgery can be time-consuming and rather overwhelming, it is important that you remain focused and patient. To be successful, you must take a variety of steps before and after such a surgery. The first action you will take is choosing the best bariatric surgeon to do the work you need to have done. You will need to consider several factors when selecting the a bariatric surgeon to perform your weight loss surgery.
Determining What Kind of Bariatric Surgery is Best
Before you can choose a surgeon to perform the surgery, you will need to determine the type of bariatric surgery you wish to undergo. At this point, you might already have discussed the possibilities with your primary care physician. You may require a surgeon who can provide a gastric bypass, gastric sleeve surgery, or an adjustable Lap-band procedure. Generally, these are the most common types of bariatric surgery. Each of these surgeries requires a surgeon with a specific skill set, and they will all involve varying levels of invasiveness to your body. The Lap-band procedure is reversible, and it is the least invasive of the three. Gastric sleeve surgery is usually done with the aid of laparoscopic equipment. The most labor-intensive of the three procedures is gastric bypass surgery. As it is most commonly provided as an open surgery, gastric bypass is also the most invasive of the three surgical treatments.
Consider Your Insurance Coverage
Although you may wish to select a bariatric surgeon based on your own criteria, you must consider your insurance coverage, as well. Your insurance policy may specify certain surgeons from which you can choose. If you opt to use a surgeon that is not on the list, the surgery might not be covered by your policy. If your insurance company does provide a list of surgeons, this will mean less research on your end.
Some insurance companies do not specify which surgeons you can select. Instead, they may require that the surgeon you choose meet certain qualifications. They may also require that your surgeon have specific certifications if they are going to cover the procedure. Many insurance carriers, including Medicaid and Medicare, may mandate that the surgeon be a member of the American Society for Metabolic and Bariatric Surgery (ASMBS). They may also require that your bariatric surgeon work in an ASMBS Bariatric Surgery Center of Excellence. These are not unusual criteria for many insurance companies.
Your Interaction with the Surgeon
You should feel very comfortable discussing the details of your upcoming procedure with the surgeon. Before and after treatment, much work will be involved – and you need to be at ease when discussing such matters with your bariatric surgeon. Your surgeon should listen when you describe your concerns, and he/she should then offer feedback to answer your questions and resolve your concerns. You should leave any conversation with your surgeon feeling as though this person fully understands your goals, your lifestyle, and any other circumstances relevant to this sort of treatment. You should feel as though this person is on your team, and that this individual supports your plans for weight loss and good health.
Request that the surgeon describe the entire process from beginning to end for you. If you have questions during this discussion, stop and ask them. The surgeon should not have a problem addressing your concerns. He/she should be able to offer information that you are able to understand completely. If this person seems unwilling to address your questions, or if he/she seems frustrated or dismissive, then this individual is probably not a good fit for your needs.
You should ask how long a surgeon has been practicing and how long that he/she has been performing the types of bariatric surgery you are considering. Your surgeon should willingly provide the success rate for the procedure you have in mind, as well as whether he/she has failed at providing this or similar procedures. If he/she did experience any failed surgeries, you should be given the general details and the reasons that the surgeries were not successful.
If you require follow-up treatment, you should also know that the surgeon you select can handle such treatment. The overall success of your procedure may be compromised if you are forced to use a different surgeon halfway through the process.
Exploring the Facility and Other Resources
Another factor to consider is the facility and its staff. You should ensure that the facility you choose has sufficient staff to attend to you.
Facility considered be a Center of Excellence in bariatric surgery will:
have completed a specific number of bariatric procedures during the previous year
have a bariatric coordinator on staff, who works with patients to make sure their needs are met, and who also oversees the smooth operation of surgeries at the facility
have staff members that have undergone additional training in weight loss surgery, as well as training in working with bariatric patients
be found on the website of the Surgical Review Board as a Center of Excellence
Having your treatment performed at a facility with the right criteria can significantly affect your overall experience. It is vital that the staff have access to all of the resources needed for your care before, during, and after your procedure. Before they will even allow you to have such a surgery, many surgeons will require you to undergo X-rays, lab testing, and certain pre-surgery exams. To streamline the process for you, they may be able to assign such tests at the same location where the surgery will take place.
Aftercare Staff Availability
After your surgery, you will likely stay at the surgical facility for a few days. You might be asked to see other specialists in order to ensure a successful outcome. These specialists could include a counselor, a nutritionist, and a fitness advisor. Having access to such professionals at the facility could make the entire process go more smoothly for you. Do not underestimate how important such resources will be after your surgery. Make sure that you know what will be needed in terms of aftercare, and be sure that you have access to such people or things.
Making the Best Choice for You
Finding the best bariatric surgeon for you will be a crucial factor in your success. This choice will serve as the basis for your weight loss and long-term maintenance. A suitable surgeon will work with you from the very beginning of this process, and this person will remain available through the aftercare phase of your journey, as well. Be sure that you feel comfortable with this person. If you do not, then you should continue your search until you find a surgeon who makes you feel confident. Once you have done your research, trust your instincts to guide you to the right surgeon. Bariatric surgery involves more than just a surgical treatment. It requires that the patient make a lifelong commitment. Also required is proper aftercare implemented by the patient, the surgeon, and the rest of the attending staff.
Dr. Arif Ahmad is highly qualified to perform your bariatric surgery. Due to his level of training, talent, and experience, Dr. Ahmad is considered by many to be the best bariatric surgeon in Long Island NY. In fact, he is recognized as one of the leading surgeons in the United States. Dr. Ahmad's track record of success and safety is well-known among his peers and patients. Dr. Ahmad's facility is a Center of Excellence in Metabolic and Bariatric Surgery, and he has been named a Surgeon of Excellence in Metabolic and Bariatric Surgery.
If you are considering bariatric surgery, call us today at for more information. Also, please feel free to use our online contact page to reach us.