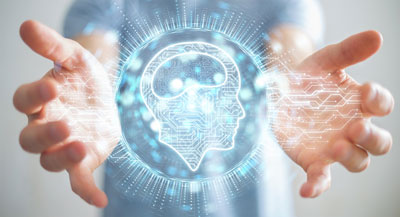 Have you ever tried to specifically target a body part with exercise to make it stronger? Maybe you wanted to build arm strength in order to lift things easier, or perhaps you wanted to build core strength for better balance and stability. Have you ever considered exercise to strengthen your brain?
The Cleveland Clinic classifies the 6 pillars for brain health as:
Physical exercise
Food and nutrition
Medical health and risk management
Sleep and relaxation
Mental fitness – using it or losing it
Social interaction
Many of the pillars mentioned above may not come as a surprise, however, many of us are not aware of the connection between exercise and brain health. Harvard medical school explains that the benefits are both direct and indirect. The direct relationship is due to exercise improving insulin resistance, reducing inflammation and by stimulating growth factors that improve the health of brain cells. Indirectly, exercise also improves brain health through its ability to improve mood, sleep, stress and anxiety levels. Poor control of these areas are commonly linked with cognitive impairment. Studies also suggest that exercise may result in growth in parts of the brain that control memory and thinking. It's been found that those who exercise regularly have lower risk of developing Alzheimer's disease.
Are you in?! Great. Everyone is going to be starting their journey to better brain health from a different place. If you already exercise regularly, consider switching it up and trying something new, or increase intensity and frequency. If you are not exercising at all, that's great too. It means that you are about to start on a journey to better brain health. The goal to work towards should be 150 minutes of moderate exercise per week. This could be broken down into increments of 30 minutes 5 times per week, or you can take is slow and start with 10 minutes 2 times per week and gradually work up from there.
Want to learn more about how to improve the pillars of brain health? Cleveland Clinic has an app that can help. It's called Healthy Brains and is free to download. In the app you can learn more about brain health and can help you identify areas for improvement.
Gigi Ravenhall is a Registered Dietitian at Long Island Laparoscopic Surgery focusing on pre and post-operative nutritional education and counseling. Gigi most enjoys the aspect of her work where she gets to know people on an individual basis to provide personalized support.