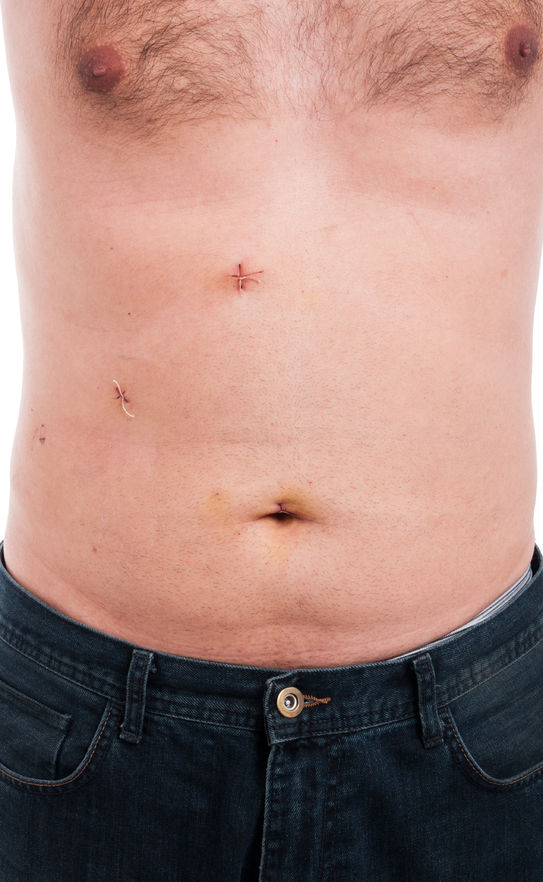 Gallbladder removal surgery, also known as, cholecystectomy is a very common surgical procedure to solve the problem of gallstones. These are small stones, usually made out of cholesterol, that develops in your gallbladder because of an imbalanced diet.
Having a gallbladder removal surgery runs a small risk to your health, but doing your research and consulting your doctor is essential to prepare yourself through the process.
Recovery after Gallbladder Surgery
How long does it take to recover after a gallbladder surgery? It depends on whether you had a laparoscopic or open cholecystectomy.
The most common surgery is laparoscopic. Your doctor will make small incisions in your abdomen by using a laparoscope then they remove the gallbladder through those small incisions. You can leave the hospital the same day of the operation, and it only takes one or two weeks for you to go back to your normal routine.
An open cholecystectomy involves removing the gallbladder in one large abdominal incision. This is a more invasive operation and it may require you to stay for about a week. The recovery time is longer and you can go back to your normal activities after a month or so.
Possible Side Effects
You may temporarily experience some side effects though while you recover, which includes the following list:
Swollen and painful wounds.

After the surgery, your doctor may advise you to take some painkillers like paracetamol to numb the pain and reduce the discomfort. This will eventually improve for the next couple of days.
Feeling sick, fatigue, and irritability.

It is normal to feel irritation and fatigue right after the operation but these will just pass by as you slowly recover. You may also feel sick because of the anesthesia or painkiller.
Painful stomach and shoulders.

The gas used to inflate your stomach may cause discomfort but this can be easily remedied by painkillers for fast relief.
Constipation and diarrhea.

The medications and painkillers you intake may cause constipation. You may eat high-fiber foods such as fruits, vegetables, beans and whole grains to help you. Your doctor may also prescribe a stool softener.
Because you no longer have your gallbladder to regulate the flow of bile, it will constantly flow to your small intestine.This can result in diarrhea for few days. You do not need any treatment for this because it will gradually stop, but if it lasts for more than three days you may call your doctor.
These side effects of the gallbladder surgery are completely normal and there is nothing to worry about it. If they are persistent and severe, you can consult your doctor to ask for advice.
Look for the Best Surgeon
There may be a number of certified surgeons in Long Island, NY, but only few can perform different operations. Dr. Arif Ahmad is a recognized top surgeon in America and he specializes in minimally invasive surgery, with this cutting-edge operation that is done with small incisions, patients will have minimal pain and less scarring.
He has an impeccable track record in New York and he continues to provide excellent service and success to his every operation. Dr. Ahmad and his team of medical doctors will surely help and guide you through the process. He will personally sit with you and tell you the suitable procedures for you. You will also undergo a complete evaluation and pre-surgery test to make sure that your body is ready for the gallbladder removal surgery.
If you are ready for consultation, you can contact us today and book an appointment with us!