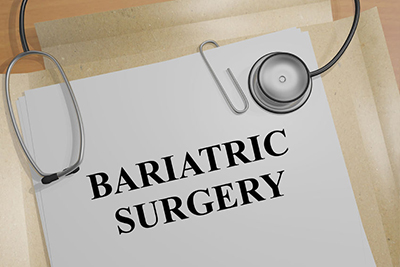 It is true that choosing the right surgeon will determine the success of your weight loss surgery.
Before jumping into the operating room, most patients would do some research and contact an experienced surgeon who is highly skilled and specializing in bariatric surgery. Studies show that the skill of the surgeon is an important factor to avoid complications or even death during or after the surgery. Through this resource, you will find out the criteria you need to note in choosing the right surgeon for your surgery.
Bariatric Surgeon Criteria
Ask recommendations
Finding the right surgeon for you can be challenging, what you can initially do is to go to your circle of friends and family members, ask for their recommendations and create a list of excellent surgeons.
Go to weight loss seminars
You can go to clinics and hospitals that offer educational seminars about weight loss surgery. It will helpful for you to learn more about the procedure, benefits and as well as the risk of going under the knife. You will also gain information of the surgeons that perform bariatric surgeries. When you go to these seminars, do not hesitate to ask questions and meet people.
Questions you need to ask your surgeon.
Here are some of the questions you can ask your surgeon during the appointment:
1. Is he or she a certified member of the American Society of Bariatric Surgeons?

2. How many bariatric surgeries did he or she already performed? (An ideal number of surgeries would be 100 or above.)

3. Is there any patient of his or her who died during the surgery? (The average percentage is 1 percent.)

4. What kind of procedures does he or she perform?

5. What are the side effects of the operation?

6. What is his or her success rate?
As the famous proverb says, "plans fail because of lack of counsel but seeking advice from many advisers they succeed." Do not rush into making a decision without asking advice from others and studying more about the different weight loss surgeries. This will help you prepare physically and mentally. Above all, be committed in changing your lifestyle by staying healthy.
Find a Bariatric Surgeon Near You
There are myriad of benefits of choosing a surgeon or hospital close to your home. Bariatric surgeries requires a lot of appointments before and after your surgery. Throughout the entire process, you will develop a good relationship with your surgeon and when you will finally have a surgery, you will be comfortable and less anxious.
You need to have post-operation appointments with your surgeon and traveling can be costly and time consuming. Research shows that those patients who lose contact with their surgeon often gain back their weight. Having a local bariatric surgeon makes it easier and convenient for you to visit your surgeon.
There are a lot of certified bariatric surgeons in Long Island, but there are a few who have more experience and training. Dr. Arif Ahmad, is a top bariatric surgeon in America who specializes in minimally invasive surgery. He utilizes advanced laparoscopic band technology and has been doing bariatric surgeries for more than 20 years. He has an impeccable success rate with a low incidence of bariatric surgery complications.
To start your journey for a healthier and more beautiful you, please contact us here.