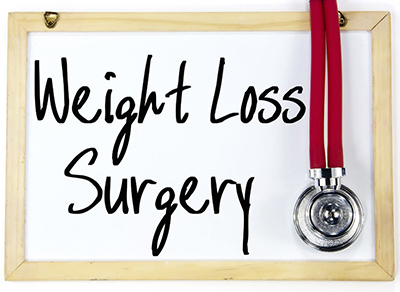 It is guaranteed for you to lose weight after a gastric bypass surgery. But, knowing how much weight you will lose is essential in keeping your expectations and goals realistic.
The amount of weight you will lose depends on several factors including the success of your surgery, nutrition, and exercise plan. If you want to keep the weight off and continue your weight loss journey, it is important for you to change your lifestyle.
Total Gastric Bypass Weight Loss
A study conducted by Mayo Clinic shows that a patient who is compliant and motivated can lose half of his or her excess weight or more in a span of two years after the gastric bypass surgery. Moreover, most patients rapidly lose weight within the first six months after the surgery. After a year or two, the patient will settle with his final weight. Around that time the patient will lose 65 to 70 percent of his weight.
It is important for you to understand that there is a difference between your starting weight and excess weight. You will not lose 70 percent of your total starting weight. To know your expected weight loss, you need to calculate your current Body Mass Index (BMI) then subtract it with your ideal healthy weight.
Here are some examples for you to fully comprehend the process:
If you weigh 250 lbs and your excess weight is 105 lbs, then 65 percent of your total weight loss will be 68 lbs.

If you weigh 400 lbs and your excess weight is 205 lbs, then 65 percent of your total weight loss will be 133 lbs.
As you can see, the numbers vary depending on your starting and goal weights, but the percentage of the weight loss is still the same. Now that you know how much weight you can potentially lose, you can begin to set healthy and realistic goals by pursuing a healthy, and fitness-filled lifestyle.
Long-Term Effects of Gastric Bypass Surgery
There are so many long-term benefits of gastric bypass surgery on patients. A lot of patients claim a dramatic change in their lives by gaining more confidence and avoiding the risk of health problems related to obesity.
Based on the study conducted by the University of Michigan, the average weekly weight loss of gastric bypass patients is around 5 to 15 lbs for the first two to three months. It starts to taper off to 1 to 2 lbs a week after six months. You should know that the rate of weight loss depends on the individual's age, health, and starting weight.
In addition, weight plateaus occur during the weight loss. However, if it lasts more than 6 weeks, then adjustments should be made. It is best for you to work with a dietician during this period.
How to choose the best Gastric Bypass Surgeon
The success of your weight loss depends on the success of your surgery. Choosing the right surgeon is key to receiving the best surgery. The best Gastric Bypass Surgeon should have considerable years of experience, a high success rate, and a certified member of the American Society for Metabolic and Bariatric Surgery.
Dr. Arif Ahmad is the best gastric bypass surgeon in the State of New York. With his long years of experience in bariatric surgery and use of the most advanced laparoscopic techniques, he has acquired an impeccable track record and a membership of the prestigious group, ASMBS.
You can contact him now to schedule a FREE consultation.