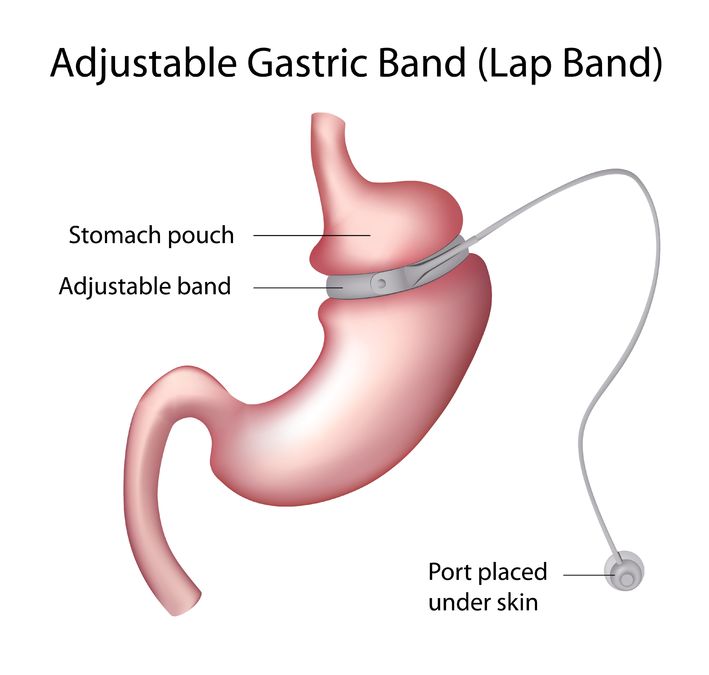 Obesity is now a growing concern. There are over 160 million Americans who are recorded to be either obese or overweight. In medical standards, obese patients are those who have a BMI of 30 or more.
Obesity can cause significant health problems for a person including diabetes, hypertension, and heart disease. Luckily, there are other options now for people who failed to lose weight by following a strict diet or exercise.
Lap-band surgery (also known as gastric banding) is one of the most effective bariatric surgeries available in America. It may sound enticing like magic, but it does not happen overnight. This surgery entails dramatic changes in your lifestyle and eating habits that is why it is only recommended for those who meet certain weight and health criteria.
Criteria for a Lap-band Surgery
To ensure that you can lose your excess weight properly, you must meet the following criteria:
You have a body mass index of 40 or 30 with a severe obesity health problem.
You are at least 18 years old or above.

You have tried other weight loss strategies before but failed.

You are prepared to make major changes in your lifestyle.

You are not pregnant.
Your surgeon might ask you to perform other tests to check if you are eligible to have a lap-band surgery. The other tests include:
Blood test

Glucose test

Cholesterol test

Serum albumin test, this will check your kidney and liver function

Thyroid Function Tests
Your surgeon may also consider your age, gender, lifestyle, and other medical conditions.
Who are not qualified?
A highly trained lap-band surgeon is dedicated to providing the best weight loss solution for you. However, there are other factors which can render you to be unfit to have a lap-band surgery. It is best that you will consult your surgeon to know if this procedure is right for you.
You are considered unqualified if:
You have an inflammatory disease or other complications in your digestive system, such as esophagitis and ulcer.

You have a lung or heart cancer, or any other life-threatening disease that makes you a poor candidate for a surgery.

You have a hepatic venous pressure (also known as portal hypertension).

You are addicted to drugs or alcohol.

You have an infection in any part of your body.

You have a genetic history of an autoimmune connective tissue disease.
Choosing the right weight-loss solution could alter your life— it could mean a great improvement in your overall health.
Best Bariatric Surgeon
Lap-band surgery is a minimally invasive weight loss surgery and if done successfully, the results can be strikingly good for patients. Studies show that 65 percent of patients can lose 65 percent of excess weight within a year. Majority of patients also reported losing 6 inches off their waist and hips.
In Long Island, New York, there is only one trusted lap-band surgeon that has to achieve an impeccable record of successful operations. Dr. Arif Ahmad utilizes the most advanced laparoscopic procedure that helps patients recover faster and achieve the best results. Together with his outstanding bariatric team, they will create a tailor-made aftercare program for you to ensure that you will never revamp to your old lifestyle and keep that excess pounds off.
Speak with a certified lap-band surgeon now so he could resolve all of your questions and concerns.Contact Dr. Ahmad now.