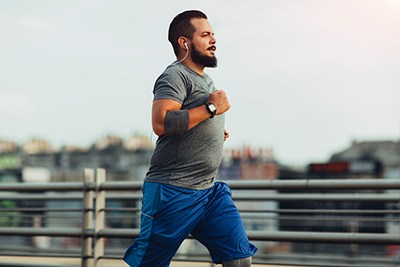 The gastric sleeve is one of the newer weight loss surgeries which involves removal of 75-80% of the stomach. As a result, the 'bag shape' of the stomach is changed to resemble a thin tube or 'sleeve'. The procedure can induce dramatic weight loss. Here are the factors that determine whether you are a candidate for gastric sleeve surgery.
Gastric sleeve surgery is appropriate for patients having a body mass index of 35 and above with medical co-morbid conditions such as hypertension and diabetes, as well as those with a body mass index of 40 and above even if they do not have any other medical problems. Gastric sleeve is suitable for a wide variety of patients because of low risk and complication rate, and predictable weight loss.
The weight loss is induced by two methods; the reduced stomach size limits the volume of food that can be consumed at one time and the secretion of the hormone ghrelin that makes you feel hungry is also reduced. This makes you eat less and feel less hungry.
Sleeve gastrectomy is an increasingly popular choice for weight loss. It has a risk level that is less than gastric bypass surgery and there is also less likelihood of mineral and vitamin malabsorption. Sleeve gastrectomy can cause weight loss greater than gastric banding and there is no band or foreign object placed inside the body. After the recovery from the procedure, food is better tolerated compared to other types of weight loss surgeries. There is less risk of vomiting or "dumping syndrome" as seen with gastric bypass or band.
Book an appointment with us to find out if sleeve gastrectomy may be the right option for you.
Dr. Arif Ahmad specializes in the laparoscopic gastric bypass, lap band and sleeve gastrectomy. He is renowned in the Long Island area for his impeccable track record of safety and success. Dr Ahmad conducts patient education sessions every two weeks at Mather Hospital in Port Jefferson and in varying locations across Suffolk County. Please call (631) 689-0220 if you wish to register or have other questions.