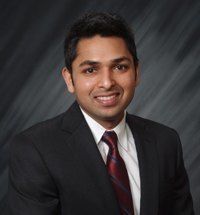 Dr. Ashish Agarwala joined our practice in July 2010 after having completed a Fellowship in Advanced Laparoscopic and Bariatric surgery at the Medical College of Virginia, Richmond, VA. This institution is recognized as one of the elite bariatric institutes in the country. He is an active member of American College of Surgeons, The Society of American Gastrointestinal and Endoscopic Surgeons, The Medical Society of The State of New York, and The Society of Digestive Surgery.
Dr. Agarwala is also a clinical assistant professor of surgery at Stony Brook University School of Medicine.
Dr. Agarwala specializes in Minimally Invasive Surgery and Bariatric Surgery. This is cutting edge surgery done with small incisions and minimal pain and scarring. In addition to laparoscopic gastric bypass, banding, and sleeve, this includes surgical procedures of the abdomen such as surgery of the stomach, esophagus (reflux), gallbladder, colon, spleen, and hernia repair.
Dr. Agarwala is very proficient in advanced laparoscopic and robotic surgery. He has been performing robotic surgery along with Dr. Ahmad since 2011, and is well known among our patients and colleagues for his excellent surgical skills and bedside manner.
Dr. Agarwala is board certified in General Surgery. He has performed over 3000 bariatric, general, and endoscopic procedures since joining our practice. He has authored chapters in surgical textbooks and has been involved with numerous research projects and presentations at national surgical meetings.