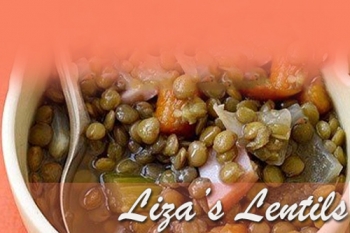 Liza's Lentil Soup
Serves: 6 People
Equipment:
Slow Cooker
"Crock Pot"
Prep time: 10m
Cook Time: 6h 0m
---
Ingredients
---
Instructions
*Whatever is left can be frozen for future use.
Add all ingredients into the crockpot.
Cook on low for 6-8 hours.
Portion into 6 servings.
Nutrition: Per Serving: 243 Kcal, 1g Fat, 19g Protein, 20g Fiber
Tasty Tips:
1. Consider adding BALSAMIC VINEGAR before serving!
2. Locatelli cheese (such as Pecorino Romano) 1tbsp sprinkled lightly on top for added flavor.